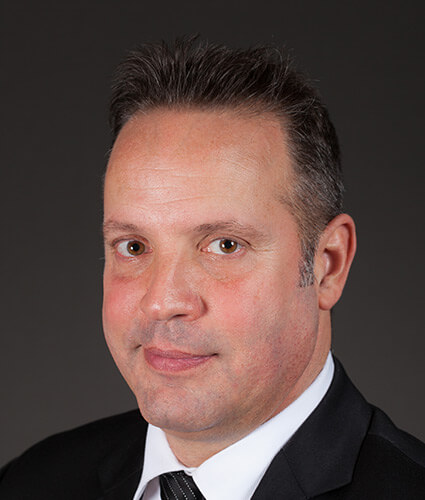 Education
Bachelor of Science degree in Business Administration
Community Involvement
2018 Shot in the Arm with Enthusiasm Award – Lower Bucks County Chamber of Commerce
New Jersey Mental Health & Addiction Agencies' IT Council (Member)
Chris brings over  30 years of experience in the IT realm to the Ocellus Tech team.  He enjoys taking a non-traditional approach with both his clients and prospective clients by holding Private Lunch Workshops (PLW). As Director of Client Services at Ocellus Tech, Chris develops and hosts these PLWs to educate companies on the services he and his team provide. Each workshop has a hand-picked audience for the given topic and is intimate, interactive, and relaxed.
As a former business principal, Chris understands the uncertainty his clients face. He managed sales, marketing and operations for an IT company he co-founded and ran for ten years. Later, he became an advisor to help others grow their organizations and determine risks. Chris utilizes his experience to assist his clients in navigating the uncertainty in areas such as cyber security, risk management, disaster recovery, and network design and implementation. Clients turn to Chris when they want an expert who has experienced these issues first-hand and is familiar with the nuances of each area.
Chris is motivated by building relationships. He will educate you on the topics at hand, while continuing to act as a sounding board. He assists his clients in determining their risks and vulnerabilities, then develops practical recommendations that meet operational goals aligned with a client's budget. Chris will be there from start to finish for whatever his clients need.